Color, Astronomy and Coding
Using data from NASA's Chandra X-ray Observatory and other satellites on exploded stars, star-forming regions, and black holes, you'll learn basic coding. By following the video tutorials below, you will see just how integral coding is in the pursuit of learning about our Universe. It's an example of the exciting ways that computer science is both part of routine tasks in our every day lives and part of the exciting quest to explore the cosmos.
Launch the coding activity now or start with the resources below for background information, facilitator guides, video tutorials and student examples.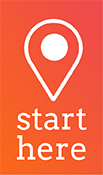 The Nuts and Bolts

Coloring the Universe: Part 1


Coloring the Universe: Part 2

Launch the Coding Activities
Grades 4-12 students with no prior coding experience can learn how to use computers to create images and understand astronomical data. Participants learn basic coding starting with familiar objects and simple concepts such as shape and color, graduating to astronomical objects. Following a scaffolded set of activities, and working with data from NASA orbiting telescopes on sources from exploded stars to star-forming regions, to galaxies, to black holes, participants can experience real world application of science, technology and even art.

Note: This activity can take from 40-75 minutes, depending on the total number of students, the length of time allotted per step, etc.


Explore the Science
Where do stars come from? A science expert (Jerrika Hinton) explains by hooking her hapless assistant (Wil Wheaton) up to a Thought Visualizer, a machine that allows anyone to see his thoughts. With Ed Wasser.
More Background & Resources
Student Examples