Submitted by

chandra

on Tue, 2021-10-12 08:48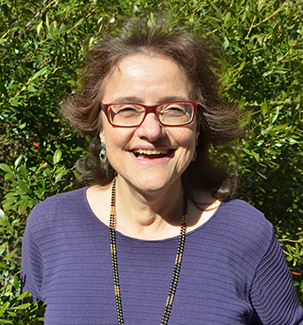 Rosanne DiStefano
We welcome Rosanne Di Stefano, an astrophysicist at the Center for Astrophysics | Harvard & Smithsonian, as our guest blogger. Her work has encompassed a broad range of astronomical systems: stars interacting within dense stellar environments, the binary evolution of possible progenitors of Type Ia supernovae, X-ray astronomy, and gravitational microlensing. In this post, she writes about her team's finding of a possible planet candidate in M51, which is featured in our latest press release.
The discovery of a candidate planet in M51 (nicknamed the "Whirlpool" galaxy) represents several firsts. Perhaps most important, it is the first candidate planet in a distant galaxy. Since the 1750s, it has been conjectured that the dim distant nebulas, now called galaxies, are island universes: large, gravitationally-bound stellar populations similar to our home, the Milky Way. Since the work of Edwin Hubble in 1929, we have been able to study stars in other galaxies. Our discovery of the planet candidate — in a binary system called M51 ULS-1 — gives us the first peek into external populations of planetary systems, extending the reach of planet searches to distances roughly ten thousand times more distant.
The candidate planet is understood to be in the "circumbinary" orbit of a compact object (either a neutron star or a black hole) and a donor star, meaning that the donor and compact orbit one another and that the candidate planet orbits the mass center of these two. (We call it a "donor" star because the compact object is pulling material from its surface and into a disk around the neutron star or black hole.) This makes the planet candidate in M51 ULS-1 the first found to be orbiting a high-mass star. In our own Galaxy, astronomers have discovered more than 4800 planets, but the stars they orbit are less massive than about four times the mass of our own Sun. Stars can be very much more massive, however. While the exact value of the largest possible stellar mass in today's Universe remains uncertain, it is at least 100 solar masses. The donor star in M51 ULS-1 appears to have the luminosity and spectrum of a 20 to 30 solar mass star.