Submitted by

chandra

on Tue, 2018-10-30 16:29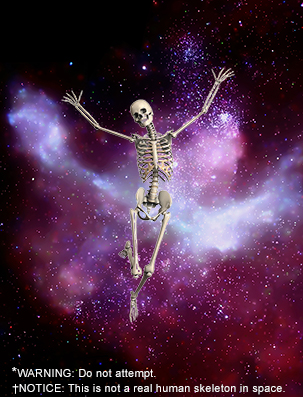 It's that excellent time of year again when skeletons become all the rage. With Halloween just around the corner, the good folks at the Oregon Zoo released a series of X-ray images that show the fascinating — and a little bit spooky — skeletons of some of their animals.
Those of us who work for NASA's Chandra X-ray Observatory share an affinity for X-ray images. After all, we've been in the business of collecting X-rays from space for nearly 20 years. During that time, we've observed X-rays coming from material falling into black holes, the remains of exploded stars, galaxies, and much, much more.
What's the connection between X-rays from a doctor's (or vet's office) and those of a space-based telescope? A medical X-ray machine consists of two parts: an X-ray source at one end, and a camera at the other. The body or body part is placed in between. When the X-rays from the source shine, the camera records the X-rays that reach the photographic film or detector.