Submitted by

chandra

on Thu, 2015-11-12 09:48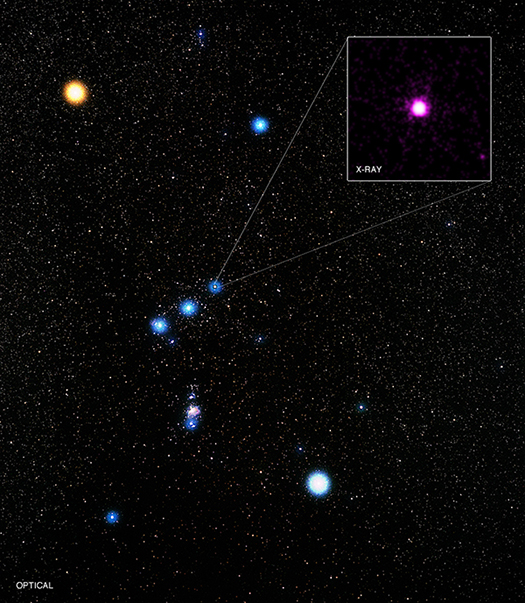 One of the most recognizable constellations in the sky is Orion, the Hunter. Among Orion's best-known features is the "belt," consisting of three bright stars in a line, each of which can be seen without a telescope.
The westernmost star in Orion's belt is known officially as Delta Orionis. (Since it has been observed for centuries by sky-watchers around the world, it also goes by many other names in various cultures, like "Mintaka".) Modern astronomers know that Delta Orionis is not simply one single star, but rather it is a complex multiple star system.