Submitted by

chandra

on Mon, 2014-11-24 14:19
Last week, Tech Collective, Rhode Island's industry association for Information Technology and Bioscience, announced ten Rhode Island IT practitioners, digital media designers, and entrepreneurs as its 2014 Tech10 Award recipients. Our own Kimberly Arcand, a Rhode Island native, was recognized for work as the Visualization Lead for NASA's Chandra X-ray Observatory. Kim shared her thoughts on some important topics in science communication, which we include below.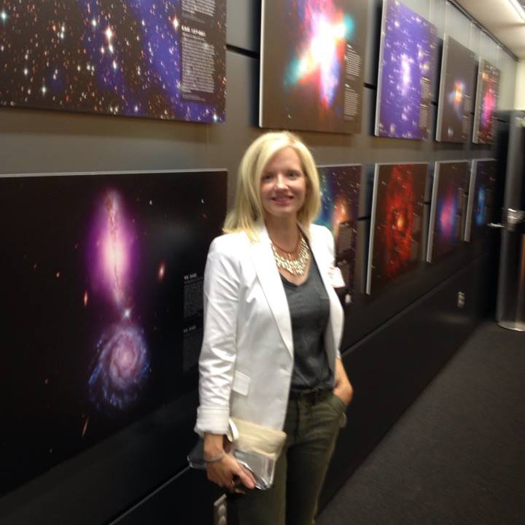 STEM
The "STEM" fields of science, technology, engineering and mathematics seem inextricably linked, particularly in the field of space science. We can work from wherever there's a connected computer – being able to access data from a spacecraft, orbiting a third of the way to the Moon, because of the telecommunications system/network and software that connects the observatory to the Deep Space Network and down through to – eventually - my laptop. My particular piece in this is directing the translation of the data and information into forms that others can use. That process happens in many ways, whether through the more literal form of processing binary data into visual representations of a cosmic object, or tweeting about a recent science result.