Submitted by

chandra

on Tue, 2015-08-11 10:26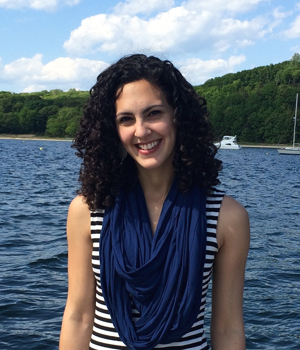 Vivienne Baldassare
We are very pleased to welcome Vivienne Baldassare as a guest blogger today. Vivienne is the first author of a paper that is the subject of our latest press release, about an exceptionally small supermassive black hole. She is a PhD candidate and National Science Foundation Graduate Research Fellow in the University of Michigan Department of Astronomy. Vivienne obtained her undergraduate degree in physics from Hunter College, where she was also a member of the Macaulay Honors College.
It is well established that most, if not all, massive galaxies host supermassive black holes at their centers − our own Milky Way houses a several million solar mass black hole in its core. Little is known, however, about the population of black holes in the centers of dwarf galaxies. I study the centers of small galaxies to see how many host supermassive black holes and if those black holes interact with their galaxies in the same way as bigger supermassive black holes.
Though dwarf galaxies are more common than large galaxies, it is more difficult to determine whether they host black holes. When galaxies are large and nearby, we can find central black holes by studying the motions of stars in the region dominated by the gravity of the black hole. Since smaller black holes influence smaller regions, this method would only work for dwarf galaxies in our cosmological back yard. Instead, we must search for active black holes in dwarf galaxies, i.e. black holes that are voraciously consuming material, releasing large amounts of light from the galaxy's center.