Submitted by

chandra

on Mon, 2016-06-13 10:36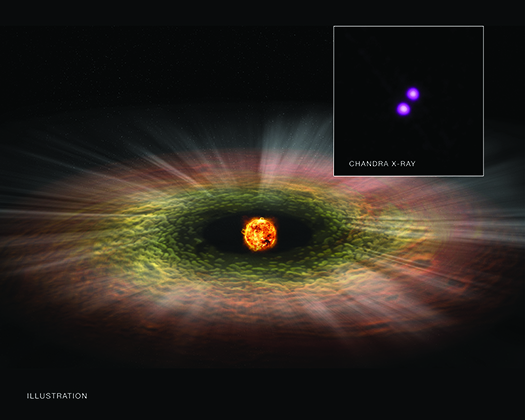 Young stars much less massive than the Sun can unleash a torrent of X-ray radiation that can significantly shorten the lifetime of planet-forming disks surrounding these stars. This result comes from a new study of a group of nearby stars using data from NASA's Chandra X-ray Observatory and other telescopes.
Researchers found evidence that intense X-ray radiation produced by some of the young stars in the TW Hya association (TWA), which on average is about 160 light years from Earth, has destroyed disks of dust and gas surrounding them. These disks are where planets form. The stars are only about 8 million years old, compared to the 4.5-billion-year age of the Sun. Astronomers want to learn more about systems this young because they are at a crucial age for the birth and early development of planets.